Thailand- February 2020
Feb 6 2020 - Feb 16 2020
Chaing Mai, TH
Opportunity Overview
Opportunity Overview
You have an opportunity to remind the children of Chaing Mai, Thailand, they are seen and extravagantly loved by God by taking part in a February Movement mission trip in partnership with Remember Nhu.
 
This trip is for you if:
You love playing with kids
You enjoy trying new things and eating amazing food
Enjoy learning about new cultures and building intentional relationships
You enjoy rolling up your sleeves and helping out with a gardening or building project
You want to grow in your faith while sharing God's love with others
What you'll do: 
You will partner with Remember Nhu, who is committed to ending child sex slavery through prevention. As part of a visiting short-term team, you will be serving in three different areas:
Children's Homes: Eating meals and playing games with the kids, using conversational English with them, and helping some of the older kids with their homework.
Service Projects: This may involve gardening, landscaping, and labor on a construction or repair project.
Experiencing Thai Culture:  This may include a visit to a hill tribe village, markets, a Buddhist temple, a cultural dinner, and an elephant camp.
About Remember Nhu: 
Remember Nhu was conceived in 2003-2004. Carl was attending a conference hosted by the Christian and Missionary Alliance in Cambodia when he was made aware of the horrific problem of child sex trafficking. Particularly striking was the story of Chup Ly, a 16 year-old who was sold into the sex-slave trade and died three years later of AIDS.
After telling Chup Ly's story, the missionary speaker then told of Nhu, a 12-year-old girl who had committed her life to Jesus Christ, was baptized, grew as a Christian, and began to share publicly her faith. However, a Buddhist family member then sold her virginity, partly as an act of disapproval of Nhu's conversion to Christ. At that time, the missionary did not know what had become of Nhu. It was in that moment that Carl felt inspired by God to "Remember Nhu," and in December of 2003 committed to God that he would do everything in his power to eliminate the use of children in the sex trade industry around the world.
In 2004, Carl finished a master's degree in Religion in which his final project created Remember Nhu: an organization that would prevent children from entering the sex trade by meeting the physical, emotional, educational, and spiritual needs of potential victims. Meanwhile, Carl took 6 trips to Cambodia to look for Nhu and try to meet her in person. Finally in July of 2006, when Nhu was 17, Carl met her for the first time. That meeting would forever change the course of Carl and Nhu's lives. Carl & Laurie Ralston welcomed Nhu into their own family, and she was given a father and mother who would always love and support her. Not only that, but Nhu also became Remember Nhu's first official employee.
The cost is $3,500 per person, which covers all travel, lodging, meals and ministry expense. Employees will receive a $500 mission grant.
Stories Tell your story
Cost: $3,000.00 due 1/23/2020
| Milestone | Amount | Due Date |
| --- | --- | --- |
| Movement employees missions grant applied once liability waiver is submitted | $500.00 | |
| Security Deposit | $500.00 | 8/6/2019 |
| 50% of balance due to book flights | $1,250.00 | 11/8/2019 |
| Remaining balance due | $1,250.00 | 1/23/2020 |
Must have passport for this trip valid for at least 6 months to trip date.
Please check with your physician regarding recommended immunizations. https://wwwnc.cdc.gov/travel/destinations/traveler/none/thailand
Similar Opportunities
10 going
1 spot left
$3,000.00
Donate to this Event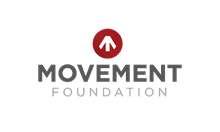 Contact Info
Kayte Foras
(803) 339-0222
Share