January Trip 2017 - Uganda
Jan 19 2017 - Jan 29 2017
Gulu, UG
Opportunity Overview
The Movement Foundation will be traveling to Gulu, Uganda in January of 2017.
We will invest more than $1 million to purchase farmland in Uganda, East Africa and develop a commercial farming enterprise that will grow food and create jobs for people living in one of the world's poorest countries.
Within the next year, Movement expects to hire 50 people — farmers, supervisors, technicians and other workers — at Elhanan, a 1,100-acre swath of land and fertile soil the nonprofit foundation is acquiring to spur employment and dispel poverty.
On this trip we will be visiting the farmland and meeting the locals who are making this dream a reality.
Stories Tell your story
No stories have been posted for this opportunity yet.
Cost: $3,500.00 due 12/14/2016
| Milestone | Amount | Due Date |
| --- | --- | --- |
| Security Deposit | $1,500.00 | 11/16/2016 |
The application must be completed before you are eligible for consideration for this trip.
You must be an employee of Movement Mortgage in order to be eligible for this opportunity.
Similar Opportunities
Donate to this Event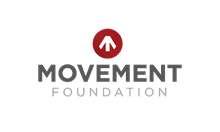 Contact Info
Bethany Oiler
(803) 272-4370
Share