Haiti - February 2018
Feb 7 2018 - Feb 11 2018
Port-au-Prince, HT
Opportunity Overview
The Movement Foundation will be traveling to Haiti in February 2018 to work alongside Mission of Hope Haiti. 
Mission of Hope Haiti was founded in 1998 and serves Haiti daily by meeting the physical and spiritual needs of the Haitian population. Their passion is to see the hopeless find hope through Jesus Christ, and empower future generations through education to bring their country out of poverty. Mission of Hope's primary efforts are focused on Church Advancement, Educational Development, Orphan care, Health Care, Nutrition, and HaitiOne Network.
Mission of Hope has a complex that sits on 100 acres of land and employs over 400 Haitians. Approximately 6,500 children are enrolled in Mission of Hope and PasFOME schools, the Village of Hope Orphanage and the Transition Home serves over 60 children, the Clinic of Hope sees hundreds of patients every week, and over 1,500 adults, youth, and children come from surrounding villages to attend the Church of Hope. The nutrition program ensures that over 91,000 children throughout Haiti receive a hot meal at school each day.
This team will have an opportunity to impact Haiti and Mission of Hope, just as much as the trip itself will have a long-term impact on your life as well. Team members will be a part of building intentional relationships in communities that Mission of Hope have been deeply involved in since 1998, through both work projects and ministry activities.
To learn more about Mission of Hope Haiti check out their website:http://mohhaiti.org/
Stories Tell your story
Cost: $1,500.00
| Milestone | Amount | Due Date |
| --- | --- | --- |
| 50% of Total Trip Cost | $250.00 | 12/1/2017 |
| 100% of Trip Cost | $750.00 | 1/15/2018 |
| Name | Description | Location | Date | Required? |
| --- | --- | --- | --- | --- |
| First Team Meeting! | This will be an opportunity to meet your team mates, learn more about your mission trip to Haiti, how to start preparing, and ask questions! | https://zoom.us/j/804575180 Or Telephone: US: +1 646 876 9923 or +1 669 900 6833 or +1 408 638 0968 Meeting ID: 804 575 180 **Shaquera will grab an enclave for those in the VA Office. | Dec 6 2017 11:30 AM - 12:00 PM EST | No |
You must be an employee of Movement Mortgage in order to be eligible for this opportunity.
MOH encourages the following vaccinations prior to traveling to Haiti:

-Required: Tetanus toxoid (DT or Td)

-Required: Preventative malaria medication. Please consult your doctor for proper dosage

-Typhoid immunization

-Hepatitis A/B

-MOH encourages that you also bring an antibiotic such as Cipro and an anti-diarrheal medication
Similar Opportunities
8 going
7 spots left
$1,500.00
Donate to this Event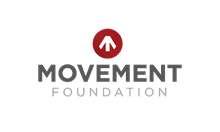 Contact Info
Michelle McNeill
(704) 898-7350
Share