Guatemala- April 2018 (spouses are welcome)
Apr 4 2018 - Apr 8 2018
Antigua, GT
Opportunity Overview
Known as "The Land of Eternal Spring", Guatemala is rich in natural beauty—from the shores of Lake Atitlan, to the peaks of its 37 volcanoes, this Central American nation is one of the most beautiful in the world. 
But the true beauty of Guatemala is its people.
Gripped by poverty, the people of Guatemala hunger for the Kingdom of God. The majority of Guatemalans practice a form of Catholicism, and it's estimated many also mix in ancient tribal religions and cultural traditions into their faith. 
Will you share the freedom of a relationship with Jesus in Guatemala?
Ministry:
While in Guatemala, you will serve in Antigua, and ministry opportunities include:
Relational Evangelism: You'll connect with people and learn their personal stories, and share your faith through the power of relationship. 
Kids Ministry: You could do children's ministry in local villages, schools, or an orphanage, sharing the love of Christ through kids' favorite language: fun.
Community Outreach: You might share Christ at the city dump, one of the poorest areas of Guatemala. Or you might do home visits in a community where families are barely making ends meet, living off of only $2 a day.
Hospital Visits and Retirement Homes: You might visit a local cerebral palsy hospital or retirement home, sharing hope with those who feel forgotten and discouraged. 
Missional Living: While climbing a volcano, sipping coffee on at the Plaza Central, shopping in the market, or just walking the cobblestone streets, every person you see—tourist and local—will be an opportunity to share the love of Christ.
This trip is for you if:
You love playing with kids
You love coffee
You love Latin American culture, speak Spanish, or would like to learn!
You have a heart for the poor, sick, or disadvantaged
You want to grow closer to Jesus while sharing your faith with others.
Will you share the hope and love of Jesus in Guatemala?
*Employee spouses are welcome on this trip!
Stories Tell your story
Cost: $1,600.00
| Milestone | Amount | Due Date |
| --- | --- | --- |
| 50% of Total Trip Cost | $300.00 | 1/15/2018 |
| Remainder of Trip Cost | $800.00 | 2/15/2018 |
You or your spouse must be an employee of Movement Mortgage in order to be eligible for this opportunity.
Similar Opportunities
Donate to this Event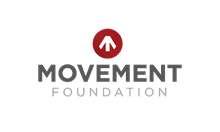 Contact Info
Michelle McNeill
(704) 898-7350
Share