Puerto Rico - February 2019
Feb 9 2019 - Feb 15 2019
San Juan, PR
Opportunity Overview
Join Movement as we return back to Puerto Rico to come alongside families that have been impacted by Hurricane Maria and show them they have not been forgotten. We will be partnering with North American Mission Board as we serve families whose homes and lives were damaged by the hurricane.  Still today there are many people dealing with power outages and water shortages. Far beyond the physical help you will extend to the homeowners, the spiritual and emotional support you offer to them is even more important. We know your volunteer experience will be rewarding and life-changing. 
You will be doing hard work.
 The terrain is unsteady. You might be lifting or carrying heavy loads. The work will be dirty. We will make sure that the work you're doing is safe and that you're protected for the situations to which you are assigned. 
Total cost of trip is $1000 which includes flight, ground transportation, housing, work supplies and meals. Movement Foundation will cover $500 for all employees. Trip participant will only be responsible to pay $500. 
Employees need to use PTO however, if this is your first mission trip you may be eligible for 2 days of PTO if you've been with the company for more than 6 months and are not on a PIP. 

Trip Duration and Structure:
6-day week (Arrive: Saturday, Depart: Friday) Daily Schedule:
8 am Depart for site 
12 pm Lunch on site (packed) 
4:30 pm Depart Work-site 
5:30 pm Dinner & clean-up 
Types of Service/Tasks:
Volunteers will be providing help in the following areas:
Helping families and churches in the process of rebuilding. 
Demolition 
Brush and debris removal 
Cleaning
Housing/Sleeping: 
Housing is secured 
Accommodations are gender-separated 
Beds are provided
You may need to bring a pillow and sleeping bag/sheets and blankets
You will be sleeping in close proximity with other volunteers, most likely in open rooms.
Meals: 
Meals consist of local foods (rice, beans, etc.) and will be provided for you. 
Due to the nature of the response and the difficulties faced on the field, we cannot accommodate special diets or allergies
*Photos provided by Christina Gregor
Stories Tell your story
No stories have been posted for this opportunity yet.
Cost: $1,000.00
| Milestone | Amount | Due Date |
| --- | --- | --- |
| Movement Missions Grant will be applied once travel waiver is submtitted | $500.00 | |
| 50% of Remaining Balance | $250.00 | 12/14/2018 |
| Remaining Balance | $250.00 | 2/1/2019 |
All participants will be subject to a 10 year history criminal background check per North American Mission Board
Helping families and churches in the process of rebuilding, demolition, brush and debris removal, cleaning
Similar Opportunities
Donate to this Event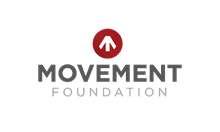 Contact Info
Michelle McNeill
(704) 898-7350
Share