March Trip 2017- Nicaragua
Mar 8 2017 - Mar 12 2017
Matagalpa, NI
Opportunity Overview
In His Steps Ministry Nicaragua was incorporated in November of 2013. Started by Wendy and Eric Harbinson, their heart is 'specifically to teach the gospel and make disciples.' 
'Since January of 2015 we've gone from partnering with 2 pastors overseeing churches in 2 communities to now partnering with 6 pastors overseeing churches in 18 communities. We have only committed to directly working with 6 of these churches based on our ability to effectively minister and provide resources to support their growth.
We love the relationships God is continuing to help us establish as we walk through new doors.'
We were able to host 5 teams in 2015 and this summer we hosted 3 teams.
The main focus of this trip is to build relationships with the people of Matagalpa, and its surrounding cities through: hosting Bible studies, home visits to remote communities, providing pastors in remote communities with resources, and working with the students of the local university by working with their nursing students traveling to provide vital check ups. Also to assist with English classes on campus. 
Stories Tell your story
No stories have been posted for this opportunity yet.
Cost: $1,400.00 due 2/11/2017
| Milestone | Amount | Due Date |
| --- | --- | --- |
| First half of trip cost | | 1/11/2017 |
| Name | Description | Location | Date | Required? |
| --- | --- | --- | --- | --- |
| Welcome Meeting | This meeting will be for all approved trip participants. We will answer any questions you may have regarding the trip including but not limited to: immunizations, location, packing list, travel questions, tentative schedule, and food. | 8024 Calvin Hall Rd. Fort Mill, SC 29707 (possibly will need to hold meeting via phone) | Jan 3 2017 12:00 AM - 12:00 AM EST | Yes |
Application must be completed in order for request to be considered.
Must be an employee of Movement Mortgage
Similar Opportunities
Donate to this Event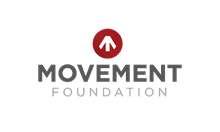 Contact Info
Brett Harbinson
Share