Flagler Beach- Hurricane Irma Clean-Up
Oct 5 2017 - Oct 8 2017
Flagler Beach, Florida
Opportunity Overview
We are partnering with Convoy of Hope in Flagler Beach, FL to help with debris clean up. 
Our team will have access to 2 empty houses. You will need to provide your own air-mattress/sleeping bags.
Meals, work supplies and transportation from the SC OPS Center will be provided.  
A van will leave the SC OPS Center at 6am on Thursday, October 5 and will arrive back in SC on Sunday evening, October 8.
*If we have people from other locations we can assist with coordinating transportation*
Stories Tell your story
No stories have been posted for this opportunity yet.
Cost: $100.00 due 10/12/2017
Convoy of Hope Background check
You must be an employee of Movement Mortgage.
Similar Opportunities
Donate to this Event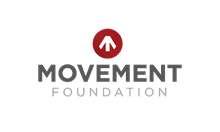 Contact Info
Michelle McNeill
Share